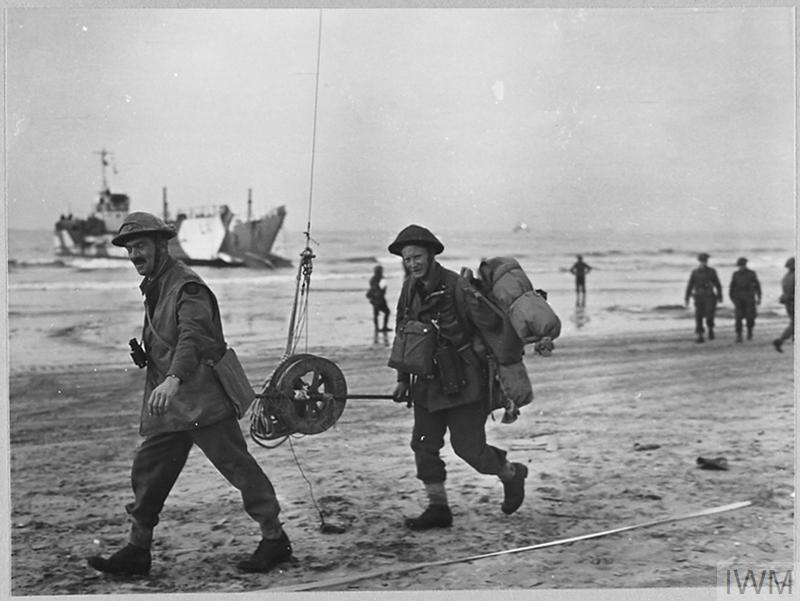 ---
The operation to cover here is Operation "OVERLORD".
More particularly, we are concerned with the first phase of this operation, which was Operation "NEPTUNE" – the Assault Landings in Normandy (D-Day, 6th June 1944)

The Beach Balloon Squadrons landing in Normandy were:
In addition, No. 104 "P" Flight went across on 18th June to provide balloon cover at Port-en-Bessin.
The RAF Beach Balloon Squadrons evolved in much the same way that the RAF Beach Squadrons had. The two RAF Beach Balloon Units that had been attached to the two Army Beach Groups in each Beach Sub Area were re-formed. They were renamed Beach Balloon Flights and with the addition of a Squadron Leader in command, formed a Beach Balloon Squadron.
Each Beach Balloon Squadron came under the control of the Army's anti-aircraft defence commander but for administrative purposes was attached to an RAF Beach Squadron and came under the command of the RAF Beach Squadron commander, who was the senior RAF officer (C.R.A.F.) in a Beach Sub Area. The exception was No. 991 Beach Balloon Squadron, operating at the Mulberry harbour, which had its own headquarters.
The formation of Balloon Units in to Squadrons meant that each Squadron Commander could not only exercise the necessary control over his Squadron but also, by his status was able to attend on the appropriate level at Beach Sub Area Conferences, which was considered essential following experience gained in exercises.
Soon after this re-organisation, in April 1944, control of the Beach Balloon Squadrons passed from RAF Balloon Command to 2nd Tactical Air Force. Each Squadron had an establishment of 60 Mark VI Type Balloons.
---
Acknowledgement:
Thanks are due to Michael Tatnell, whose father served with No. 104 "P" Flight, for sharing copies of the Operations Record Books of the Normandy balloon units. Really, it was the quantity of information that he obtained from The National Archives that prompted the creation of this website.